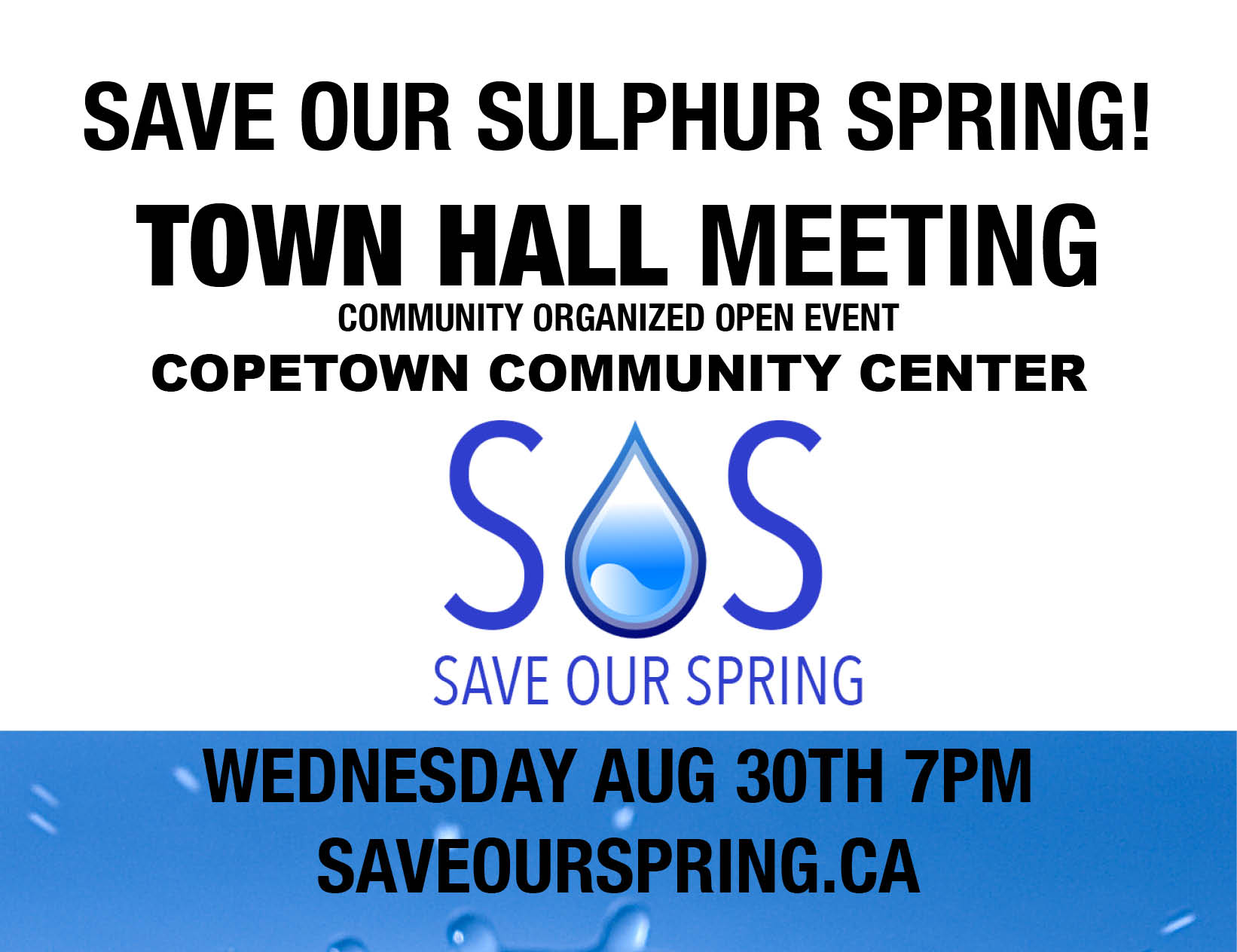 The Save Our Spring(SOS) community group is surveying users of the Ancaster Well to find out how many people will be impacted by the proposed well closure.
We are looking for volunteers to help us survey as many people as possible at the well site. Surveyors will interview people using the well and ask them 9 questions from a questionnaire. We are asking people to commit to 2 hour shifts. If you would like to help SOS find out how many people use the well and how and why they use the well - please e-mail.
Thanks,
SOS Steering Committee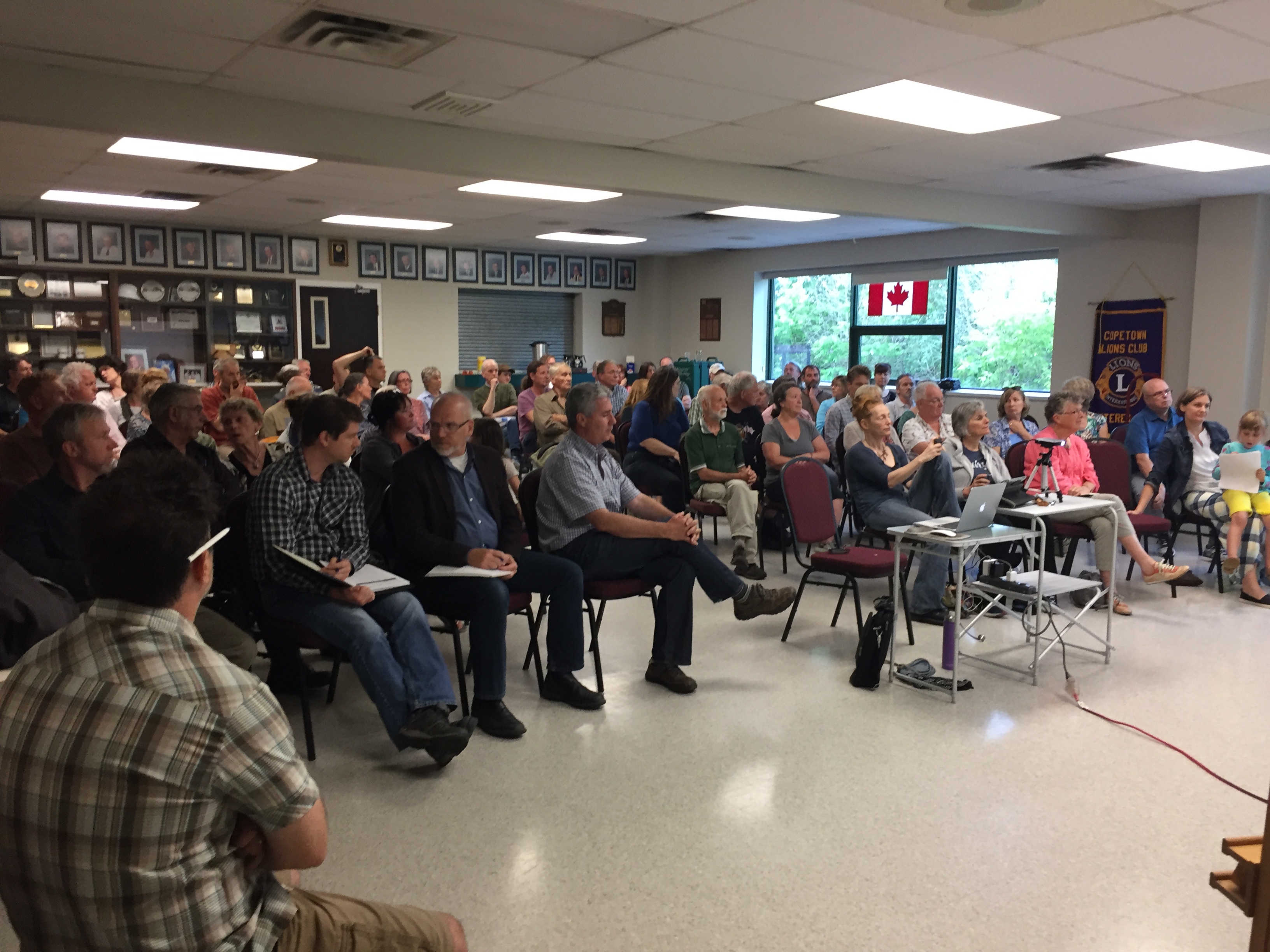 Save Our Spring (S.O.S.) hosted a public town hall at the Copetown Community Center on Thursday June the 22nd, and Thursday July 26that 7:00pm.  Our next meeting are
Thursday August 30th 7pm
Thursday September 28th 7pm
These meetings are an opportunity for members of the community and users of the Ancaster Spring to show how important this water source is. A recent change to the allowable limit of arsenic in drinking water has prompted the Conservation Authority to announce the closure of the well.
Arsenic is a natural occurring element that can be found in some water sources including wells. Exposure to high levels of arsenic over time has been linked to certain types of cancer. There are trace amounts of arsenic in all living matter. For most Canadians, the primary source of exposure to arsenic is food, followed by drinking water, soil and air.
The well has served the community for over a hundred years and many within the community and from outside come regularly for their drinking water.  For more information about the upcoming news and views on keeping our Ancaster Well Flowing -  STAY TUNED TO THIS PAGE!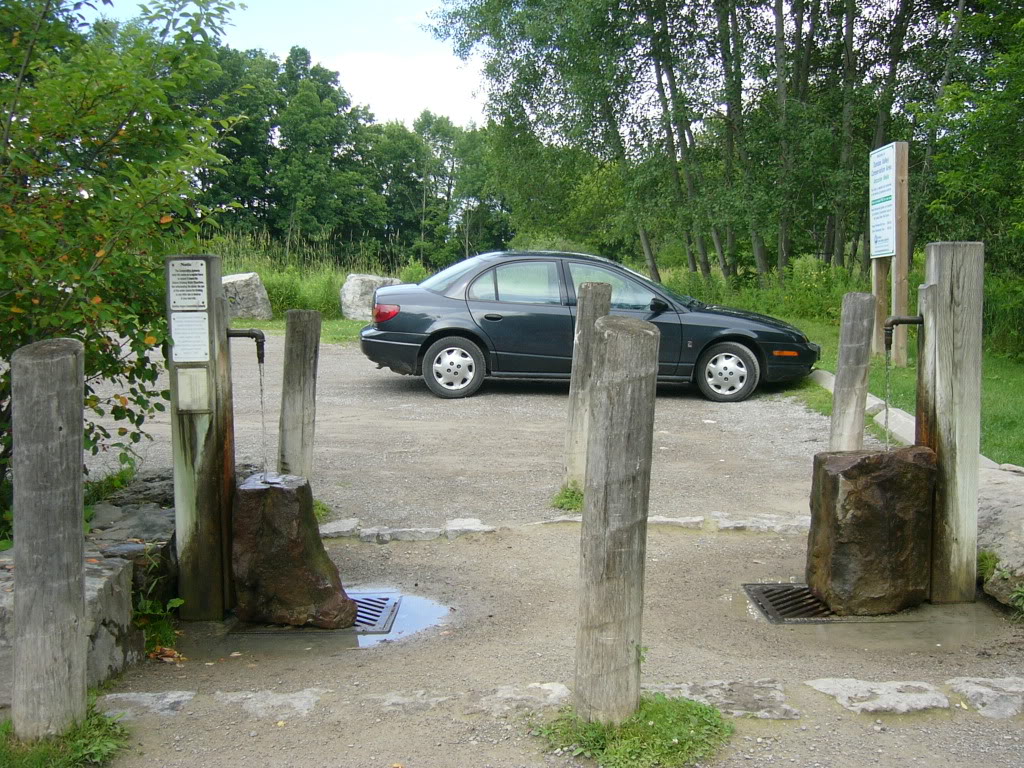 Get in touch
We look forward to seeing you in person on June 22nd 7pm at the Copetown Community Centre, but if you would like to email us your concerns, comments or how the Sulphur Spring has improved your life - we would love to hear from you too!