COMMUNITY STANDS TOGETHER TO KEEP THE ANCASTER WELL OPEN!
Save Our Spring Town Hall, June 22nd 2017 – Copetown Community Center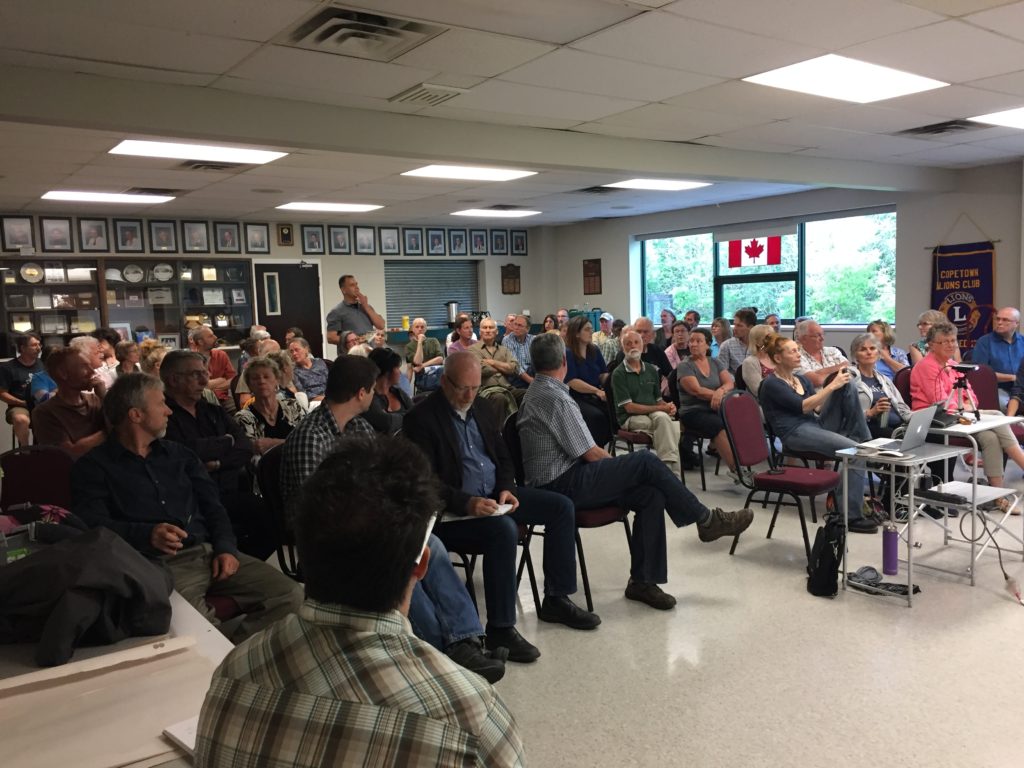 It was evident in the turnout of near 100 persons, that this issue of keeping the Ancaster Well flowing is near and dear to a diverse range of members of the public.
Many of them depend on this water source either as their primary drinking water or to supplement shallow wells and they all felt that closure of the well is not an option that they were willing to consider.
Many questions were raised and they hope that the next steps will provide answers and involve research, clarifications, public consultations, and technical options to provide safe and reliable drinking water thru the Ancaster Well.
The SOS Team was overwhelmed with support and continue to get calls and emails in support of protecting the well.   the lead organizers says "water may be the one thing that can unite our Community, the Ancaster Well is part of our local Heritage and we aim to protect that, as well as our right to clean and free drinking water."
The SOS Team has requested a Delegation at the next HCA board meeting, Due to the sheer number of questions and concerns that were raised their request to the HCA at this time is that the vote to close the well be further delayed to allow the team, time to work with the Hamilton Conservation Authority to further research and address these concerns.
If you would like to watch the presentation's they are available on the SOS website
For more information and to stay up to date visit saveourspring.ca and subscribe to the SOS – Newsletter, found on the website and here
http://saveourspring.us16.list-manage.com/subscribe?u=dc5f2ae054ecdb52d7e7ee50d&id=bd95234a38