http://www.elmvale.org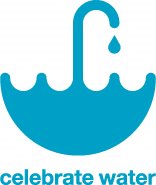 the story of Elmvale in it's entirety found here
The Village of Elmvale, a peaceful farming community (pop. 1700) is located in Springwater Township, an area of abundant artesian flows, in Simcoe County, Ontario, Canada. Elmvale is only 90 minutes north of Toronto, the largest metropolitan region in Canada. Many Toronto residents pass through this area each summer, on their way to cottages on Georgian Bay, a part of Lake Huron famous for the most extensive freshwater beaches in the world. Many residents in this part of Ontario have become increasingly concerned about local changes in land use that affect the quality and quantity of local groundwater resources, in particular the landfill known as Site 41 being constructed by Simcoe County in neighbouring Tiny Township.
As a concerned scientist who wanted to contribute in a constructive and objective way to understanding the water resources of the area, my lab undertook repeated tests of water samples from many of the artesian flows in the area, entirely at our own expense, to determine the "natural background" values for a variety of parameters, but especially the trace metals. All of the measurements were undertaken at the University of Heidelberg in Germany, in a special "clean lab" designed and constructed for testing ice cores from the Polar Regions. The main finding was that the local groundwater, emanating from artesian flows, is comparable in many ways to the cleanest layers of ancient arctic ice.
Although some "experts" suggested that the water must be ancient, hence its purity, age dating of the water (also undertaken at the University of Heidelberg) showed that the water from many of these flows is very young ie less than 30 years old. Thus, this high quality "clean" water is in fact rainwater from the 1970's which has been purified, to a remarkable extent, simply by filtration through the soils of the groundwater recharge area, namely the sand and gravel hills flanking the area to the east. It was amazing really, to find out how little we knew about the water right under our feet.
In contrast to the great news about the local spring water, testing of bottled waters from around the world, using the same lab methods, showed that all are contaminated because of leaching from the containers, either by antimony (Sb) leaching from the PET plastic, or lead (Pb) from the glass. Bottled waters, therefore, are not as "clean" or "pristine" as one might think, simply because of the effects of packaging. To say it another way, the artesian flows of the Elmvale area are clean simply because they are "fresh". If these waters were packaged, they too would become contaminated because of leaching from the containers.
These amazing water resources represent a cause for celebration, and an opportunity for environmental education – and this realisation led to the creation of the Elmvale Water Festival, and the Elmvale Foundation.