Happy New Year !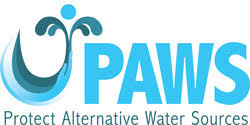 WHEN: THIS Wednesday Jan 17th
TIME: 7pm
WHERE: Copetown Community Centre
Come discover what we've been up to and how you can help. This is, after all, your water, as it is ours, and water for generations to come.
How busy have we been?
An emergency Meeting was held Dec. 20th with the Board Chair, CAO & 4 PAWS Rate payers members, after working with the Office of the Ombudsman, who recognized the validity of our complaints.
New information was revealed, that perhaps the HCA Board and their legal counsel have received improper information for an ill-advised decision.   The Board Chair concluded that there was a lot of new information, and shared with us his intentions.  He clearly understands our position and the group felt this new information was useful for PAWS-itive change. BUT we still need your help.
In support of this meeting, we have presented a legal letter Jan 4 2018, disputing HCA's claims of authority.
With monies donated to our cause, to date we have obtained :
1 -Complete Title search on this property as of Jan 2nd2018.
2 –Legal counsel to represent us outlining our legal position of this matter, and our intentions to take this matter further.
3 -Created a Ratepayers Association as a legal entity for the community to present a unified force.
4 -Created a PAWSRatepayers.org website that is currently under construction.
5 –MFIPPA documents ( freedom of information)
Come join us to stay informed:
What type of water source this really is
Bottled Water details
We are a T.E.A.M. that is committed to Protecting Ancaster Wells.
Let 2018 be the year for making PAWS-itive Waves and unshackle our water source.
We look forward to seeing you on wednesday.
Sincerely
The PAWS T.E.A.M.
contact: [email protected]